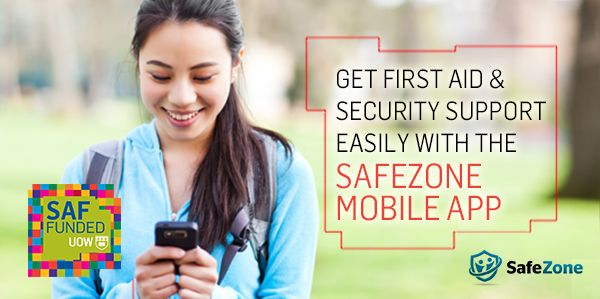 Moving to Wollongong? Are you ready?
Moving to a whole different town (or country!) can be a pretty big deal, so we've prepared a checklist of things you'll need to organise. Take a look at our checklist »
Already Here? Welcome to Wollongong
Welcome; we hope you have a great time while you're here. Here are a few ideas to help you get to know 'The Gong'.
International Student Safety
UOW Security has joined forces with NSW Police to prepare a safety video for UOW International Students. You'll find important information, how the Police can help you, and advice about staying safe around Wollongong.
Campus Security Services
UOW Security provides 24 hour security services, and can help with safe escorts, first aid, and lost property. Security contacts are different for each campus, so it's important to get to know how to contact security at your campus. For more information, including what to do in an emergency, visit UOW Security »
WORKPLACE Health and Safety
The Workplace Health and Safety Unit (WHS) aims to ensure the health, safety and welfare of staff, students, and visitors. Find out more about WHS @ UOW »
In an emergency
UOW Campus: Dial #1 from any campus security phone
Police, Fire, Ambulance: Call 000 from any phone
Report a crime: Call the Police Assistance Line on 131 444
My Campus Security
Security details and contact phone numbers are different for each campus, so its important to find the right information for you.